Karakter design journal
Design To Dine With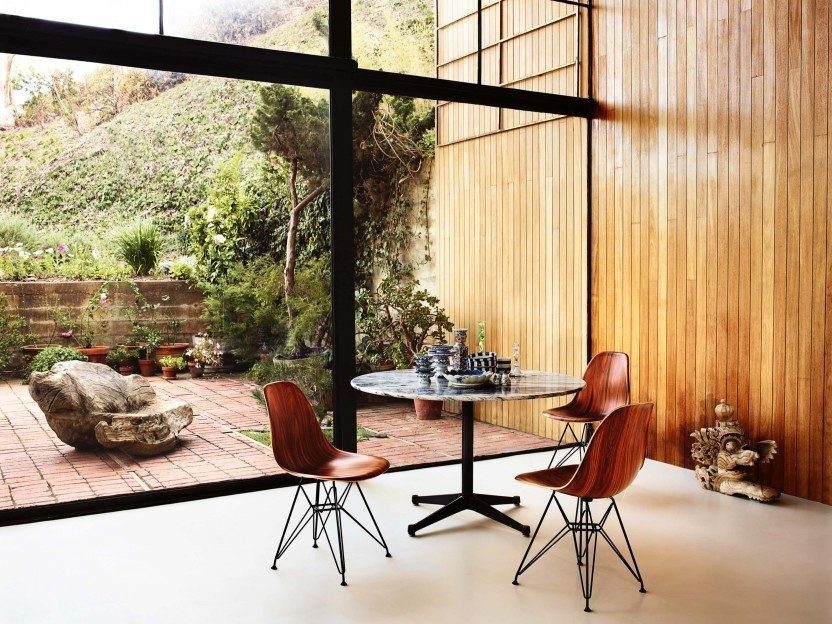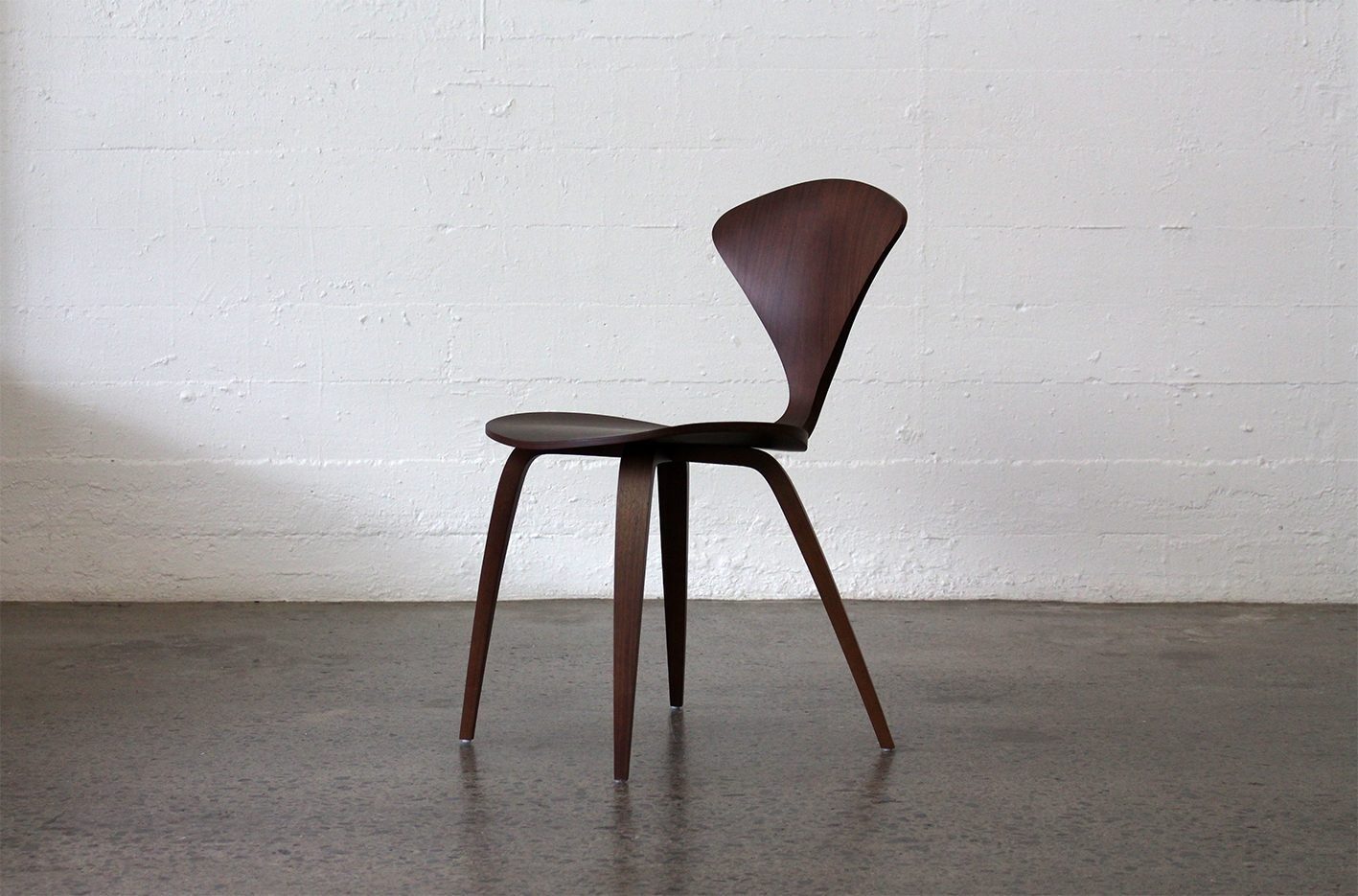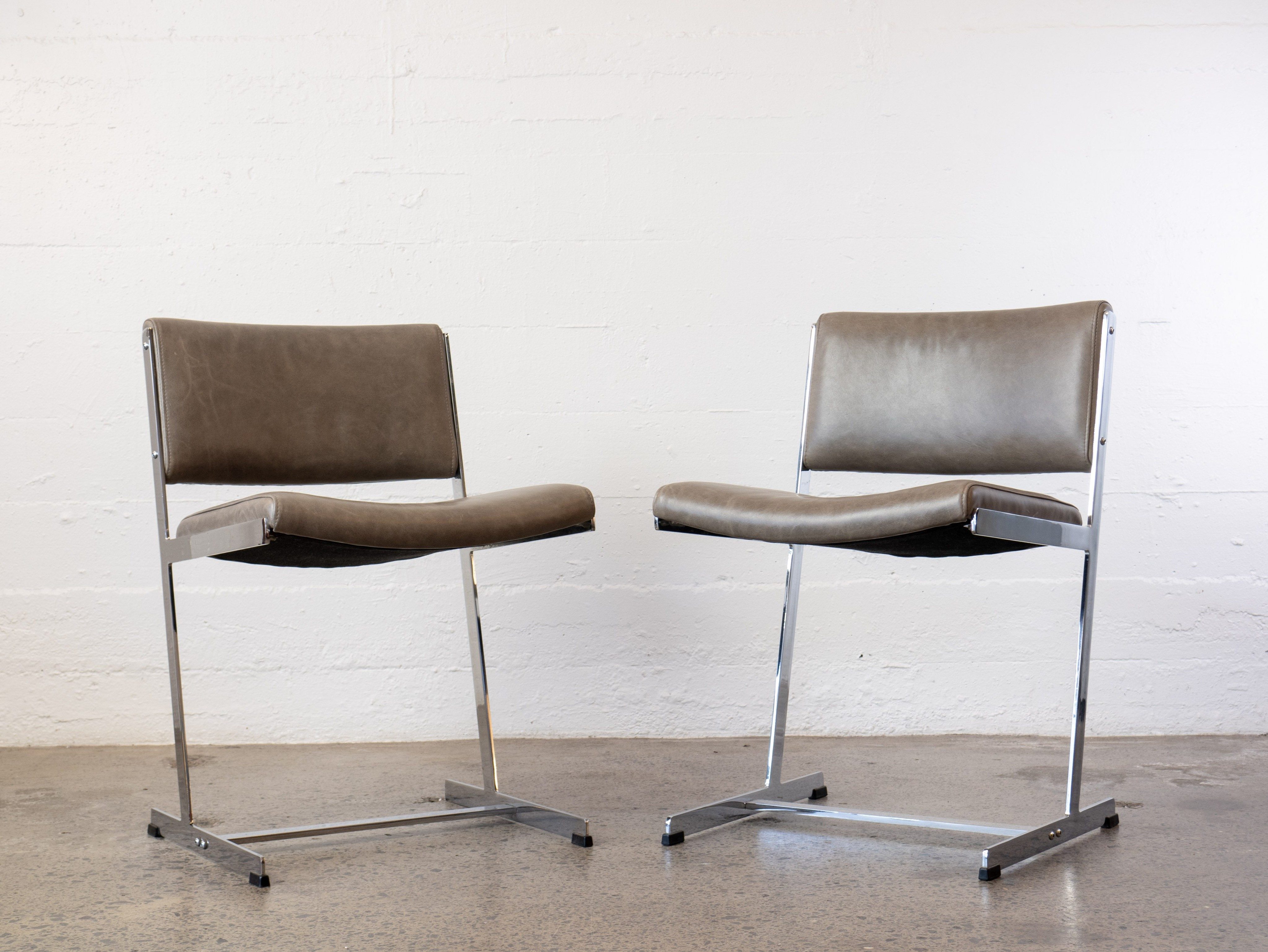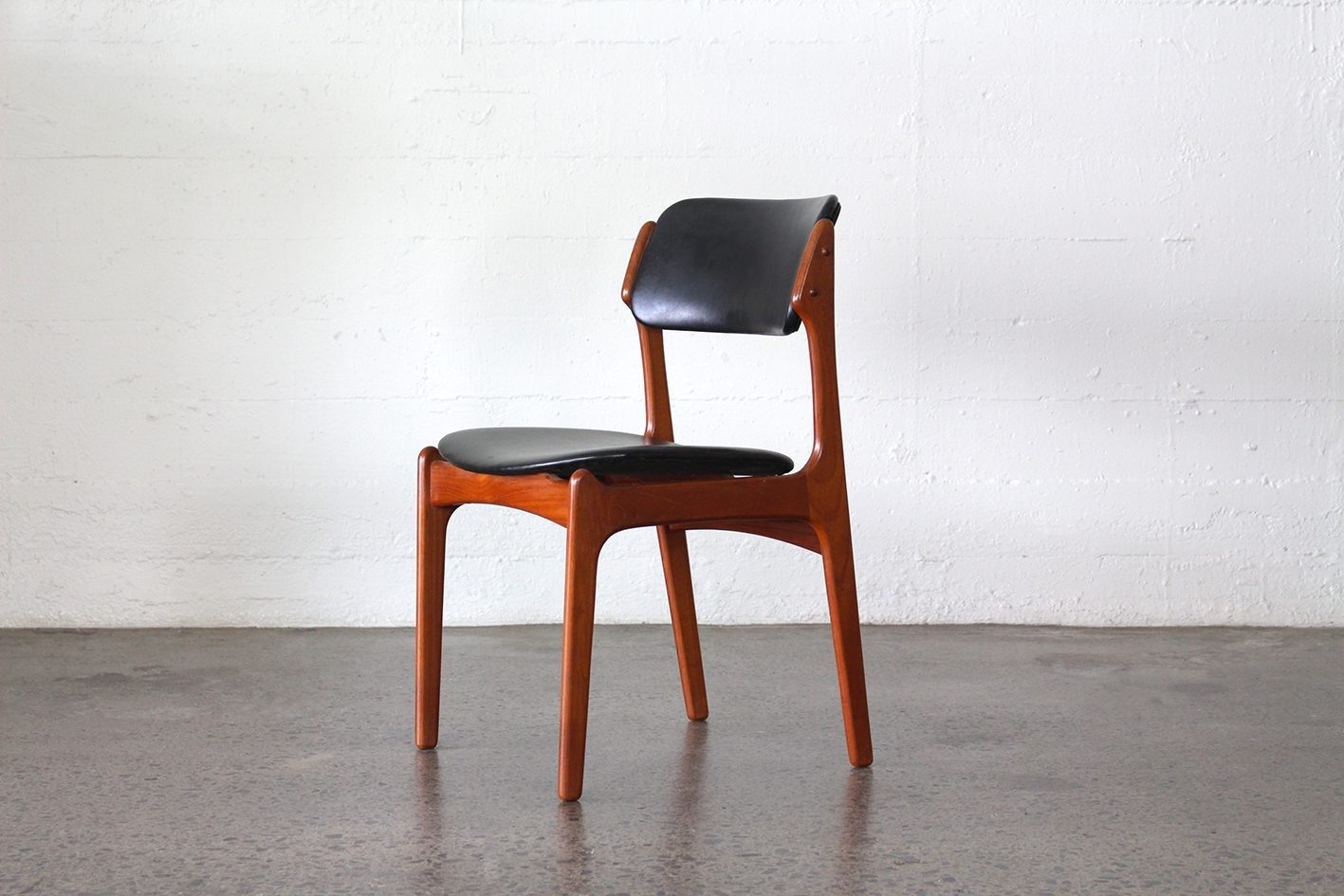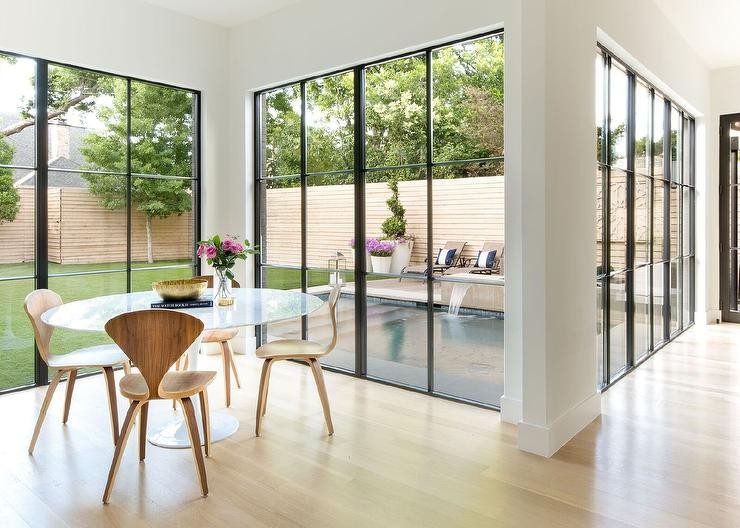 The most recognisable symbols of mid-century design are often chairs. Whether it's a genuine piece known by name or one of the thousands of mid-century inspired knock-offs, you'd be hard pressed to find someone who didn't have familiarity with the form of pieces like Arne Jacobsen's generously proportioned egg chair or Ray or Charles Eames' moulded side chair.
Mid-century seating pushed the boundaries of functional design and reimagined what seating could and should be. New materials and manufacturing techniques were explored, functionality and form were equally valued and the result was a suite of timeless, iconic designs. Mid-century dining chairs feature front and centre in the line up of the era's best pieces and we've selected four of our all-time favourite examples of design to dine with.
Eames Moulded Wood Side Chair
Charles and Ray Eames were instrumental in ensuring the success and proliferation of the mid-century movement across America. Their practical and innovative approach to design, coupled with an innate sense of style, resulted in elegant pieces that were easy and cheap to reproduce en masse and complimentary to the new way of living that had begun to develop after WWII. The husband and wife duo embraced a playful element in their work, utilising bright, unexpected colours and creating pieces that encouraged a relaxed approach to every day life. Whilst their architectural work is highly regarded to this day, it is their mid-century furniture which has endured and is still in production by Herman Miller and Vitra. The Eames moulded wood side chair is arguably one of their most recognised pieces and remains a sought after design classic - along with possibly being the most replicated chair in history! Available in several finishes and on three types of bases, our favourite is the walnut shell on wire base.
Cherner Side Chair
Immersed in the Bauhaus movement from his time at Columbia University and MoMa, Norman Cherner began his career in the development of prefabricated housing - an avant garde concept at the time. He would go on to create work across a wide range of disciplines outside of architecture - from graphic design and glassware to lighting and furniture - the latter being what he became best known for. The first prototype of the designer's famed Cherner chair was created In 1958. Utilising new technology that could bend plywood, the chair boasted amplified curves and slender lines that combined to produce a sophisticated and incredibly strong piece of design. Plycraft produced the chair from it's inception through to the late 1970's, during which time it quickly became a must-have for any discerning furniture collector. Decades passed and it was not until the early 2000's that Cherner's sons Tom and Benjamin reissued their father's original designs, manufactured with the same attention to detail found in the original classics. Along with these, Benjamin; an architect and designer himself, has released several new designs to complement his father's famous chairs.under the umbrella of the Cherner Chair Company.
Merrow Associates 167 Chair
Richard Young was a mid-century British designer, renowned for his distinctive style that showcased the elegance of chrome. After attending the Royal Art Academy in Copenhagen and being taught by the legendary Ole Wanscher, Young returned to the UK with a passion for Danish design. Keen to demonstrate his newfound skills, the designer initially worked for G Plan. Here, he would go on to design several pieces in the style of Hans Wegner. Wishing to have greater say over the direction of designs, Young joined with engineers Wyatt and Peter Weeks to form Merrow Associates in 1966. Clever implementation of engineering principles and the use of luxurious materials quickly became the hallmarks of a Merrow Associates piece. Elegant, precise lengths of polished chrome were used as frames, between which seats and table tops weightlessly hover or cantilever from. By 1974 rising production costs and changes to trends saw the design house close down and it wasn't until 2020 when Young's son, James, was able to re-launch Merrow Associates. Working with business partner and designer Mike Trott, James has recommissioned selected heritage pieces and created a collection of new designs. The majority of Merrow Associate pieces we present in store are mid-century originals, like the Model 167 chair. The examples we currently have in store have been reupholstered in grey leather.


Erik Buch Model 49 dining chair
Born in 1923 and raised in Copenhagen, Danish designer Erik Buch's work embodied the spirit of modern Scandanavian style in every way. Little is published about his personal life or the development of his career before finding success as one of the mid-century modern movement's most revered designers. What is widely documented though, is his innate ability to produce timeless and iconic designs that remain highly sought after to this day. Buch's work showcased simple organic lines and the beauty of natural timber. Frames were delicately sculpted to appear weightless, whilst still maintaining structural strength and functionality - a testament to this is the sound condition his pieces are still found in today. The industrial designer's most famous designs are arguably the Model 61 bar stool and the Model 49 chair, which we are honored to have in store. The Model 49 chair captures Buch's distinctive style, with it's sculptural form and "floating" curved seat. The estate of Erik Buch continues to work with Danish cabinet makers to this day, ensuring all newly produced pieces are made under licence and to the same standards as vintage pieces.