Karakter design journal
The unforgettable elegance of an Arne Jacobsen cutlery set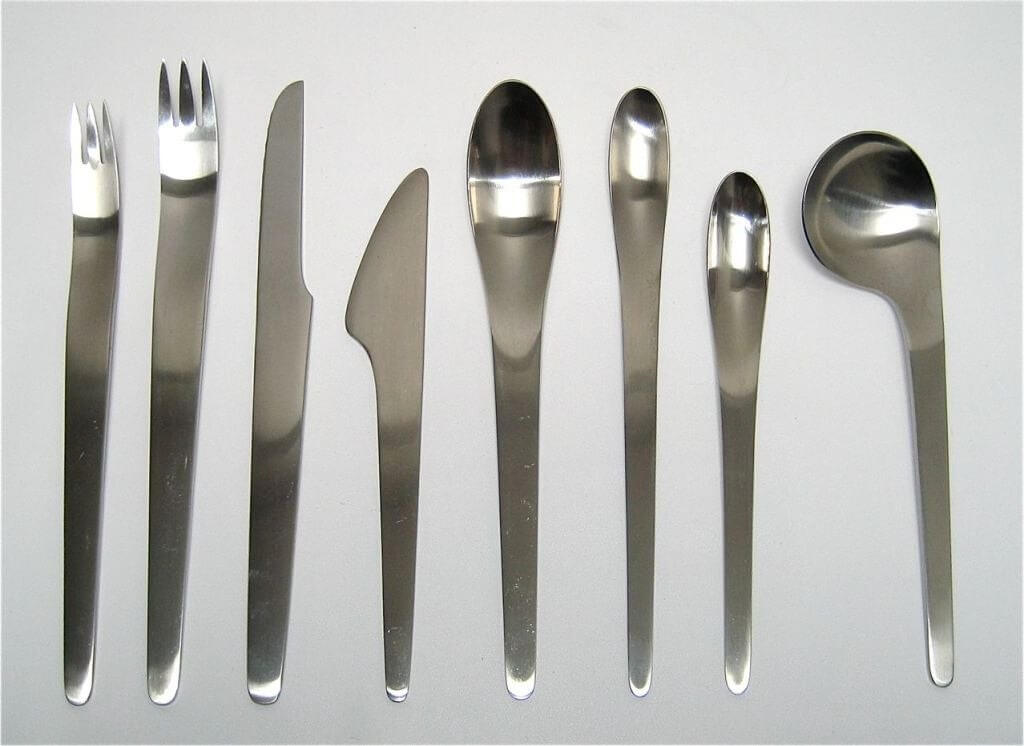 Sena Akpalu, our In-house Photographer and Marketing Assistant shares a childhood memory

I have always loved and appreciated mid-century design, even before I really knew what it was.
When I was at primary school, I used to walk home with a friend who lived on the same street. I'd often go to her house; a 1960s architecturally designed classic. There was much about the house and my regular visits, that has stuck in my mind. The thrill and occasional peril of negotiating the narrow but incredibly stylish, wooden spiral staircase is something I remember well. It was in the centre of their home and provided the connection between the more functional family living spaces at street level and the expansive, almost subterranean, downstairs - which had an entire wall of exposed stone on one end. The other half of the room had floor to ceiling windows that invited the Titirangi bush inside. 
The open-plan kitchen was a warm combination of rich mahogany and stone. One of my clearest memories is of the pairing of delicious European food with mid-century design. Our dinner, consisting of dishes like handmade gnocchi, were always eaten with an Arne Jacobsen cutlery set. Each piece of cutlery was slender, light and smooth. The fork had only three subtle prongs. I loved how they looked - they were interesting and different. 
The space was serene - even in a busy, energetic house full of kids with lots of noise and movement, it evoked calm. This is the feeling I remember.