Object d'art and homeware
Orrefors votive range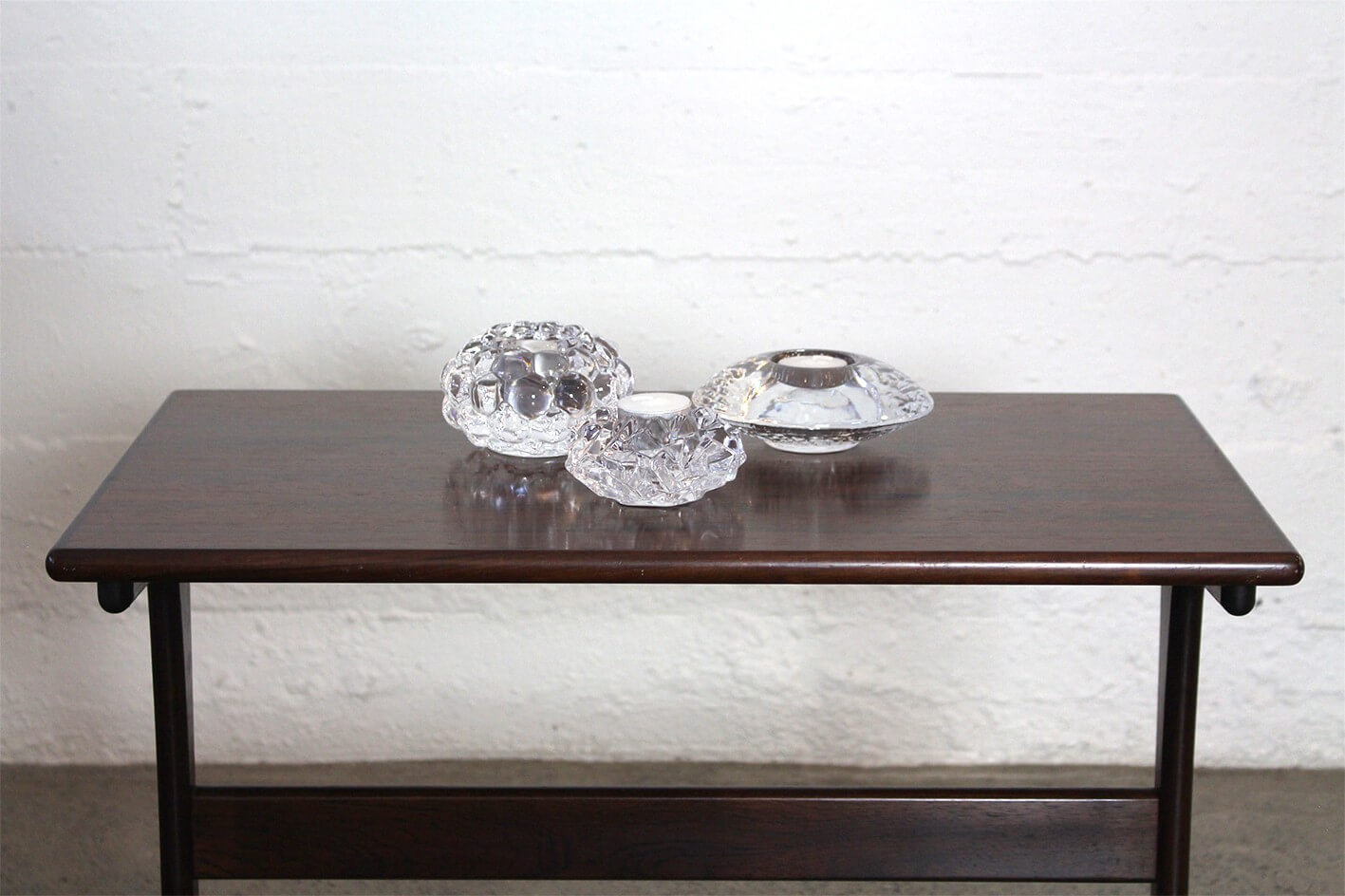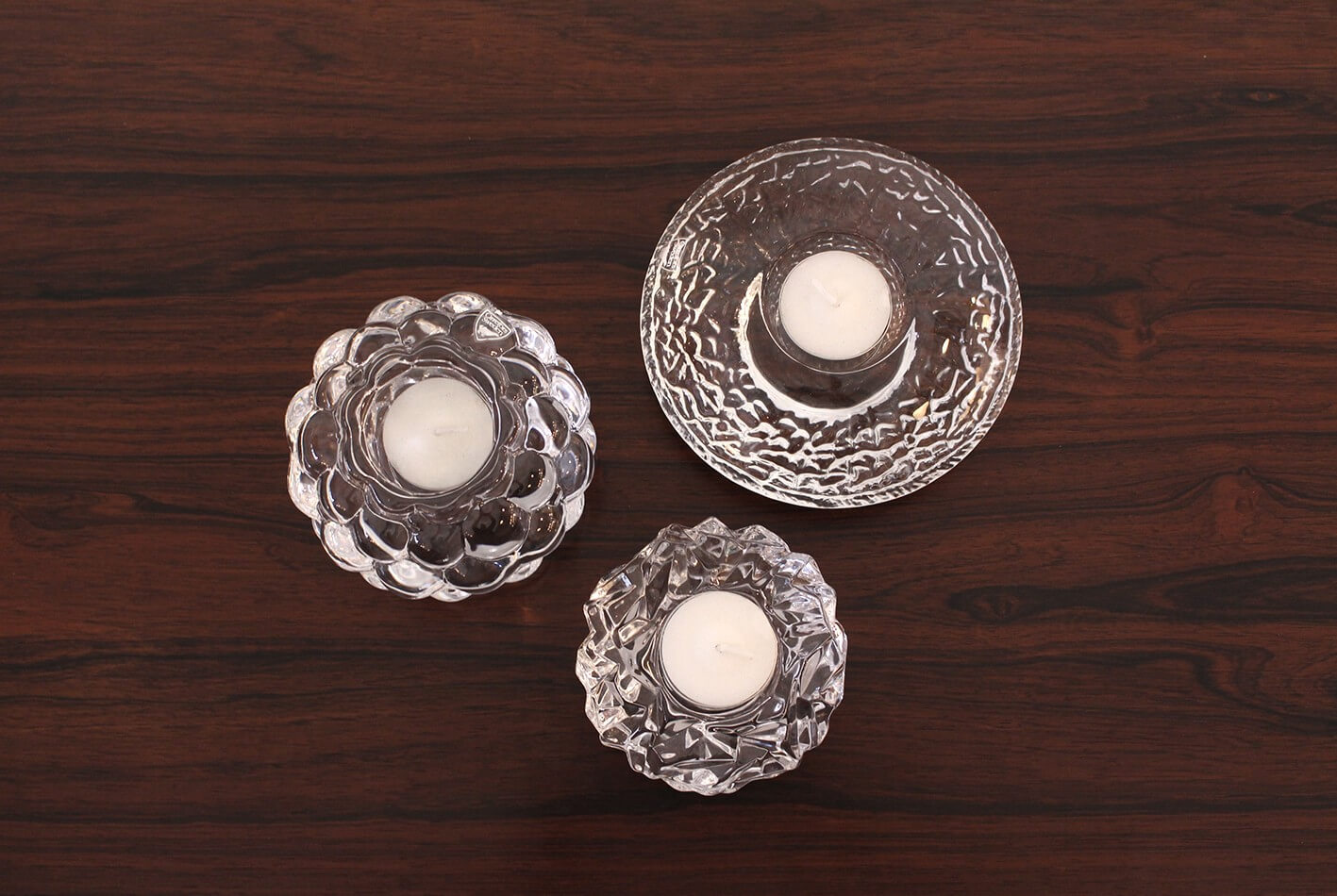 Price
$60.00 NZD
Approx $37.01 USD
Pictured, (L-R) Raspberry, Carat & Discus (SOLD OUT) shaped tea lights.

Raspberry, by designer Anne Nilsson, is one of Orrefors most beloved classics. The many round 'drupelets' that give it its raspberry shape create a soft crystal feeling and a glittering brilliance that is highly recognizable. Holds one standard tea light candle and can also be used as a decorative accent or paperweight. We have the larger style in store, measuring 110mm diameter, 69mm in height.

Carat, is a classic Swedish glasswork design by Lena Bergstrom for Orrefors. Inspired by jewels and gemstones, Lena has renewed the cut crystal with the glass series Carat. The sharp and unique asymmetrical grinding reflects our times with a scent of Nordic romance.



Send enquiry